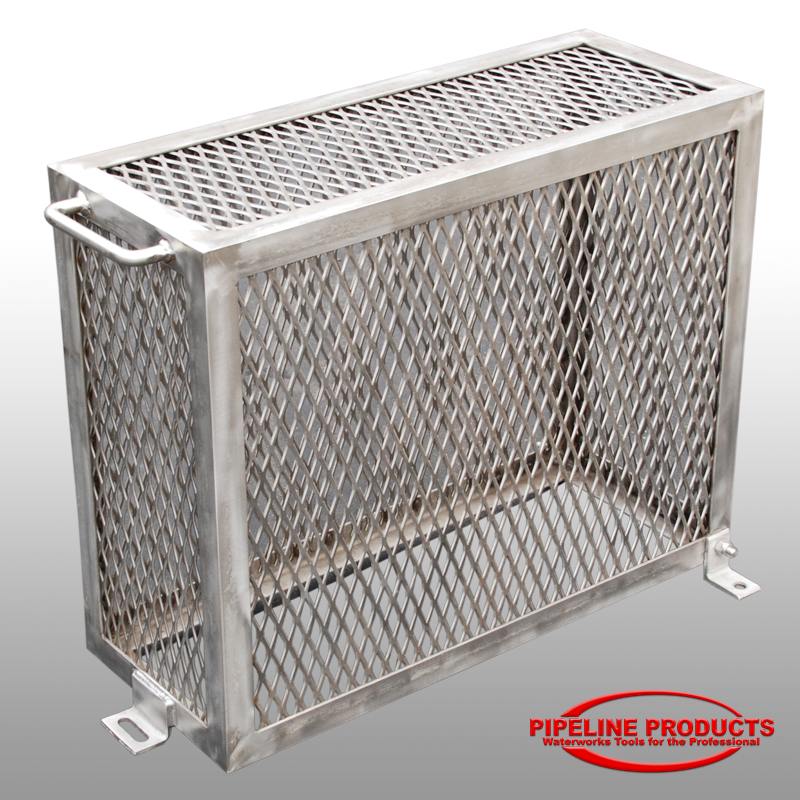 Some types of enclosures are used for security. These may be desirable in areas where the assembly is either winterized or freezing is not a concern, but vandalism is an issue.
These enclosures are commonly called cages and do not have to have solid walls as enclosures do, which are made of honeycomb steel called expanded metal. The metal can be either steel or stainless steel. The steel cages are coated with a paint or other type of rust resistant coating.
They are generally attached to a static installation pad and locked to the pad to keep unwanted hands off the assembly. There are brands of expanded metal cages that wrap the metal cage around the assembly and do not mount to an installation pad. The expanded metal cages, because of their honeycomb construction, allow a visual inspection of the assembly without opening a door mechanism.
How to Select Enclosures
Be sure the enclosure you choose protects the assembly from the hazard the installation site contains:
When evaluating an enclosure for a backflow prevention assembly, first look to the installation site and see if there are any unusual challenges such as temperature or other weather factors.
Be sure the enclosure is sized to enclose all necessary parts of the waterworks.
Be sure insulation and heat and strength requirements are properly evaluated.
Make sure there is a good installation pad to assure the enclosure will stay strong to regular use and maintenance.
Make sure the enclosure is really needed to protect against unusual or adverse conditions, like weather, vandalism and more.
Contact us for more information on enclosures for your various projects.